Victoria-An intimate look at the Woman behind the Crown and her childhood
It was the first day of the Discover the real Victoria, made in Kensington Exhibition, 24th May, a glorious day of summer sunshine and the Palace grounds were a busy sight! People sunbathing, reading or just relaxing.
The queues to the ticket office was long…
Fortunately for me, I did not have to wait in queue to get a ticket with a timed entry. As a Member of the Historic Royal Palaces, I get to visit at anytime and as many times as I wish. You can read more on the benefits of this Individual Membership here
Here's how my day went at the exhibition in Kensington Palace.
Discover the Real Victoria Exhibition
The exhibition was in two parts – Victoria: Woman and Crown and Victoria: A Royal Childhood.
1 | Victoria: A Royal Childhood
Victoria, A Royal Childhood was the first of the two exhibitions where I began my tour.
It was not overwhelmingly crowded as I anticipated it to be. I had plenty of time on my hands and I did not want to rush through. The exhibition allowed the visitors to follow a route through a suite of rooms and it did give me a feel of how Victoria grew up. There were many rooms here, and these have been curated to reflect how they would have been when young Victoria grew up. I will just mention a few that is of interest and which relates to the exhibition particularly the Red Saloon room, the Dance room, the Baby room, and the Playrooms.
Read: Kensington Palace – Why you should visit this 18th century historical gem
1.1 | The Red Saloon room
The Red Saloon Room was where Queen Victoria held her first meeting with the Privy Council, the most senior ministers and advisors, on 20th June 1837.It was laid out with pretty little miniature figurines on top of the large long table, depicting the scene as painted by Sir David Wilkie (1785-1841) in 1838.
1.2 | The Dance Room where Victoria had her first dance with Albert
The dance room was dimly lit with a piano in one corner of the room.
I thought that the room was rather small. It was a little crowded here, so I walked briskly through to the next room.
1.3 | The Baby Room where Victoria was born
The baby room where Princess Victoria was born was one of the highlights of my visit.
The room was dressed in green wallpaper which, perhaps, reflects her maternal Leiningen heritage. It was gently warm, the drapes neatly pulled back and the sunlight coming through. It was not difficult to imagine for a moment, stepping back into history, where the room was the same, and the glorious sunshine streaming through on a very ordinary Spring morning, same day in May, 200 years ago. Described as "a pretty little Princess, as plump as a partridge" by her Mother, the Duchess of Kent in a personal letter, the heir, fifth in line to the throne was born.
I remained fascinated with the unfolding of her story as I continued on to Her playrooms.
1.4 | Victoria's Playroom
Her playrooms were well laid out with a toy box in the centre of the room. There was an invitation for children to sit on the carpet and play with the toys from the toy box, a gesture which I thought was unusual. I have visited many palaces and castles during my visits and usually there are signs that says "please do not touch" – I was pleasantly surprised that here, and I welcome the idea too, to engage children-visitors to get the feel of how Victoria played.
I was enchanted with Victoria's doll house, with its miniature furniture and pretty colours. It was an ordinary London townhouse. It is thought that it was probably made by the palace staff with household bibs and bobs and scrapes of pretty pink palace wallpaper.
The Ten Wooden Peg Dolls caught my attention. Victoria started collecting these when she was 11 years old. After two years, she had 132 dolls, each with a name and its own background story either after her favourite dancers or imaginary ladies.
1.5 | Victoria's Journal and Kensington System
Victoria had vivid imagination and would describe the characters in detail. She was lost in writing her own stories.
The rooms displayed her journal entries and, in some instances her handwritten entries. These captivated my interests and I spent some time reading them. The sight of "Kensington System" hung on the wall and the distressing effects of these rules did not go amiss but I remained fascinated by her story.
1.6 | Theatre Room
There was a Theatre room which was cute. Victoria loved the theatre, and she attended the concerts and the theatre shows as often as she could. It was one way to escape the constraints of the "Kensington System".
From the Royal Childhood of Victoria, the exhibition continued on to Woman and Crown Exhibition.
Read: Kensington Palace Gardens – an idyllic getaway from chaos of the City
2 | Victoria – Woman and Crown (1819-1901)
There were a lot of information exhibited here and dresses she wore. This exhibition was aimed at unveiling the private life of Queen Victoria behind the carefully controlled public image of her role as queen, wife, mother and empress.
2.1 | Victoria as a Woman
As a woman, Victoria was totally in love with Prince Albert. She commissioned a secret portrait of herself as a surprise gift to Prince Albert for his 24th birthday. The portrait shows Victoria in a simple ivory gown, looking relaxed, with her long hair round her shoulders in a sensuous manner – intended for his eyes only!
2.2 | Victoria as a Woman
As a wife, Victoria adored her husband, Prince Albert. In her words, he was "an angel whose brightness shall illuminate my life" – she submitted to the choices of her husband in all matters.
The dresses and the jewellery she wore was often designed and chosen by Albert. They both often appeared in public together which made them popular with the nation. 
One of the displays exhibited a gown worn by Victoria which was originally in bright pink and fashionable at that time. Queen Victoria always wore a bonnet when in public with Prince Albert because she did not want to upstage her husband who had no right to wear a crown. A stark contrast to the black gowns, and widow's bonnet which she was so famous for wearing later in life.
2.3 | Victoria as a Mother
As a mother, I think her views can best be attributed to one of her journal entries in 1952: 
"Children, though often a source of anxiety and difficulty, are a great blessing and cheer and brighten up life, and to see us after 12 years surrounded by this blooming family is a source of great gratitude"
2.4 | Victoria as an Empress
As an empress of the world's largest empire, the exhibits displayed the story behind her love affair with India, the Koh-i-Noor diamond, her friendship with deposed Maharajah Duleep Singh.
There were exhibits of her personal diaries inscribed in Urdu.
2.5 | Victoria's love affair with the Scottish Highlands
There were further exhibits on her visits to the Scottish Highlands and Balmoral. The couple's first visit was in 1848 and she captured their first moments in her journal entry where she wrote:
"All seemed to breathe freedom and peace, and to make one forget the world and its sad turmoils"
They loved the mountains, the people, the highland games and the dances.
Queen Victoria published a book in 1868, 'Leaves from the Journal of our Life in the Highlands from 1848 – 1861' – this book were of extracts from her journal, of her time in Scotland with Albert.  The book sold 80,000 copies in the first 3 months. You can purchase a copy by clicking the link below:
Read more on 200th Anniversary of Queen Victoria's Birth – this blog contains a video on Balmoral Castle which gives a splendid view of the beauty of Scottish Highlands.
2.6 | Victoria's love affair with Isle of Wight
Queen Victoria once said of Osborne House, that "it would be impossible to imagine a prettier spot" and one could not agree with her more! Osborne House became her permanent home till her death in 1901.
Read: Isle of Wight and the Victorian Love Affair with the island
Travel tips and Useful information:
Tickets
Visiting during Covid-19 and adhering to safety measures – Pre-booking and selecting a specific time slot is required prior to the day of your visit. All related information are here for you to peruse.
Tickets are £17.50 for Adults    and     £8.70 for Child
The ticket covers entry to Kensington Palace and the Discover the Real Victoria – Made in Kensington Exhibition.
You may wish to consider purchasing an Annual Membership with the Historic Royal Palaces which grants you unlimited access to 6 Royal Palaces including Kensington Palace.
Opening Times
Monday-Sunday: 10:00-18:00
Last admission: 17:00
Getting here
Kensington Palace, Kensington Gardens,
London W8 4PX
Public Transport
London Underground and trains
High Street Kensington station (10 – 15 minute walk) – for the District, Circle and Piccadilly lines
Queensway station (10 – 15 minute walk) – for the Central line
Notting Hill Gate station (20 – 25 minute walk) – for Central, District and Circle lines
Paddington station (20 minute walk)
Bus
Routes 70, 94, 148, and 390 stop along Bayswater Road
Routes 9, 10, 49, 52, 70 and 452 stop along Kensington High Street
---
Is this post valuable to you in aiding your travel plans to Kensington Palace? if so, let me know in comments below or via Contact Form. I would love to hear from you.
Happy adventures!
March 2021, Update
---
March 2021, Update
---
More to read – navigate via the images
Latest articles to peruse
The Very Special Superbloom at the Tower of London
A visit to the Tower of London these days is made even more special! Not only will you experience all there is to this World Heritage Site, which is famously known as the most secure fortress in the country, a royal palace and a prison along with the opportunities to get up close to the Crown Jewels, meet the legendary Yeoman Warders and the ravens, but you shall also be treated to a sea of delightful Superbloom at the Tower of London.
With the year being a very special year in the history of UK, the Overseas Territories and the Commonwealth as it marks the Queen's Platinum Jubilee, many places across the globe have installed displays and exhibitions to honour Her Majesty's 70-year long reign. Superbloom at the Tower of London is one such display for the Queen's Platinum Jubilee.
If you are planning a visit to Superbloom at the Tower of London, this guide is perfect for you. In this guide, you shall find all the information on Superbloom at the Tower of London, what to expect when you visit and the best ways to experience this amazing display on the moat surrounding the iconic fortress.
I visited Superbloom at the Tower of London last Saturday and I share as much information here to support your visit.
---
Stay Connected with Timeless Travel Steps on Instagram, Facebook, Twitter
---
---
This article and related articles are sprinkled with affiliate links. We may earn a commission from qualified purchases and bookings at no additional cost to you. These links have no influence on the editorial content we produce.
---
---
---
Related read: 7 Best Ways to Experience the Tower of London
---
What is Superbloom Tower of London?
Commissioned by the Historic Royal Palaces, the idea of Superbloom was to create an organic, living piece of art that changes over the course of time. Hence, Superbloom is a term given to the planting of about 20 million of 29 different seed mixes which took place in March 2022. The seedlings were planted in the dry moat surrounding the Tower of London. The flower species were specifically selected for their vibrant colours and their ability to thrive in the urban space. They are expected to produce an amazing display of waves and waves of flowers in the dry moat surrounding the Tower of London.
The waves of blooms will grow over summer, bringing changing colours along with new flowers every week or month that passes. The sea of flowers with its vibrant colours is also a haven for bees and other pollinators.
Recommended read: A Complete Guide to the Tower of London
The Design of Superbloom at Tower of London
The planting designers together with a team of landscape experts and contractors have put in time and expertise to create a vibrant field of colours like none before seen at the Tower of London, in an area what was previously a dry moat. The team have fully embraced the idea of urban horticulture and have created a new biodiverse habitat where seed eating birds will happily co-exist in the city, thus celebrating the value of nature to wellbeing.
Although Superbloom Tower of London is primarily an exhibition to celebrate the Queen's Platinum Jubilee, it is designed to provide a beautiful natural landscape for pollinators such as bees, birds and insects. Visitors to the castle will be treated to a visual feast of vibrant colours of assorted flowers in a beautiful new naturalistic landscape.
What flowers are planted at Superbloom Tower of London
Twenty million seeds are sewn over the ground of the moat surrounding the Tower encompassing 29 species of flowers. The species include Gypsophila elegans, Papaver rhoeas hybrids ('Shirly poppies'), Cosmos bipinnatus and two varieties of chrysanthemums.
What to expect on your visit to Superbloom Tower of London
1 | An Immersive Experience
For the first time, visitors to the Tower of London can wander through the historic moat. A space of wonderful natural beauty offers a visitor to feel immersed in the flowers and that they are stepping out of the city.
The Superbloom is designed in such a way that there are clear paths winding through the enchanting display for visitors to walk around easily, allowing you to get close to the blooms. There are benches that are positioned at various points for you to sit and enjoy the serenity of the natural display.
2 | Work in Progress
According to the Historic Royal Palaces website:
Once in the moat, you can choose to climb the stairs and slide down into the moat on the four lane Superbloom slide! (please note, the slide will not be open in wet or very hot weather). Prepare to spend around 30 minutes exploring a one way route along winding willow-lined paths set to a specially commissioned soundscape with sculptural elements along the way.

Historic Royal Palaces
However, when I visited Superbloom on June 18, I did not see the Superbloom slide or sculptural elements nor any special sound installation. I can only presume that these are work in progress, and will be installed in the coming days.
3 | Slower Growth
Another thing I found on my visit was that the seedlings are growing , and growing slowly. Therefore, not all seedlings are fully in bloom yet, so there are areas of vibrant colours and there are greenery with no burst of colours. I guess this is to be expected as nature has been unpredictable lately. The spring had been dry and cool, resulting in a slower growth.
Although seedlings were sowed in March, with expectations that the flowering varieties will bloom in 8 to 9 weeks, there were flowering in some places while in some others, flowers are taking a little longer to bloom than expected.
So, as you walk around the viewing path, you will find Superbloom at different stages of flowering, and this may change daily. The seedlings appear to have thrived towards the east of the moat where conditions have been more balanced. The rest of the moat will catch up soon.
Georgina's Top Tip: Plan a visit for early or mid July and in August when the slower blooms would have caught up and Superbloom is expected to be at its finest.
4 | Queen's Garden
An important feature of Superbloom Tower of London is the Queen's Garden, to be found on the Tower Bowling Green. Designed by award-winning landscape designers, Grant Associates, the Queen's Garden takes inspiration from the Queen's Coronation dress. The garden features symbols and flowers that can be found on the coronation dress which was designed by Sir Norman Hartnell and worn by the Queen in 1953.
The dress celebrates rich fabric and exquisite embroideries. The embroideries are symbolic flowers arranged along gold beads, diamanté and pearls, representing the United Kingdom and several Commonwealth countries 70 years ago. The Queen's Garden is designed to reflect this symbolism.
The centre of the Queen's Garden is dedicated to 12 cast coloured glass flower designs, representing the dress' s emblems rising above the garden. The design represents various flowers and national emblems including the thistle of Scotland, and the maple leaf of Canada. The coloured glass designs glisten in the light, very much like the beads, diamanté and pearls on the coronation dress. These are surrounded by shrubs, roses and a mix of summer blooms.
Story of The Moat at Tower of London
Like most medieval castles, the Tower of London features a moat. In the beginning, it was only a ditch and was filled with tidal water from the nearby river. In the 1240s, King Henry III ordered that a moat be dug to completely surround the castle. However, when Edward I came to power, he ordered for the moat to be expanded. A moat is generally dug around a castle as a security measure, to prevent attackers from getting to the castle easily. So, in accordance with Edward I orders, the moat was dug deeper, very deep with at least 50 metres wide, for a long-lasting effect. It was filled with water.
The moat was used as a fishery and became a perfect source of food for centuries. Over time, the moat became stagnant due to poor water supply at the Tower and gave rise to deadly infections. It led to the momentous decision by Field Marshal Arthur Wellesley, 1st Duke of Wellington (1769-1852) to have the moat drained. The moat at Tower of London had remained dry ever since except for the one time in 1928 when the moat became flooded when the Thames burst its banks.
The moat surrounding the tower seen today is very much of the same shape since the 13th century. Since it had been drained, the dry moat became very useful for various purposes and as a food source. The south of the moat was used to growing vegetables as early as the 1890s while livestock grazed in the rest of the moat. During the war, the moat was converted to allotments, so residents could grow their own produce.
In 1977, for the Queen's Silver Jubilee, the moat was planted with 470, 000 begonia blooms, and this year, the moat is planted with 20 million seeds from 29 flower species.
The Legacy of Superbloom Tower of London
The Superbloom at the Tower of London is scheduled to end on September 18, 2022 but this does not mean that it will disappear permanently. The Superbloom marks the beginning of a permanent transformation to the moat surrounding the Tower of London as a haven for bees, butterflies and other pollinators. The natural landscape created for the Platinum Jubilee is said to remain, thus a permanent green space in the heart of London for all to enjoy.
Practical Information for Visiting Superbloom at the Tower of London
1 | How long is the Superbloom Tower of London
Superbloom at the Tower of London takes place during the summer of 2022, as part of the Queen's Platinum Jubilee celebrations.
From June 1 through to September 18, 2022
---
2 | Best Ways to Experience Superbloom
There are 3 ways to experience Superbloom at the Tower of London.
2.1 | A combined visit to Superbloom and the Tower of London;
2.2 | book a slot for Superbloom experience only;
2.3 | View the Superbloom installation from the Public Viewing Path at Tower Hill.
For the first two options, you will need a ticket. There are various ticket types available to suit your itinerary and best to pre book online prior to your visit:
Ticket Types
| | | |
| --- | --- | --- |
| Ticket | Tower of London & Superbloom Moat Ticket | Superbloom Moat Only Ticket |
| Adult with Donation | £ 40.20 | £13.20 |
| Concession with Donation | £32.20 | £10.60 |
| Child with Donation (Ages 5 to 15) | £20.10  | £6.60 |
| Adult without Donation | £36.50 | £12.00 |
| Concession without Donation | £29.20  | £9.60  |
| Child without Donation Ages (5 to 15) | £18.20 | £6.00 |
Prices correct at time of writing, extracted from the official website of Historic Royal Palaces.
Family Tickets and Groups are also available. Check prices at the official website here.
---
3 | Where is the Superbloom
Superbloom can be found at Tower Moat, Tower of London, London EC3N 4AB
---
4 | How to Get to the Superbloom
The nearest station to the Tower of London is Tower Hill. Once you disembark from Tower Hill, follow directions to the Tower of London which are clearly signposted towards the Tower.
Check Transport for London website for the London Underground map, alternate routes and for further guidance on how to get to Tower Hill/Tower of London.
---
ADD TO YOUR SUPERBLOOM TOWER OF LONDON ITINERARY
1| Things to do nearby
Make the most of your visit to London Tower Hill area and visit nearby places:
1.1 | Tower Bridge
Visit one of London's favourite landmarks, the iconic Tower Bridge. This suspension bridge was built between 1886 and 1894 and offers something for every visitor. Go inside the bridge, walk on the glasswalkway, enjoy stunning views of London's skyline and visit the very special Victorian engine room.
Where: Tower Bridge Rd, London SE1 2UP
1.2 | St Dunstan in the East
Visit St Dunstan in the East, a beautiful serene garden set in the midst of an old church ruins. Located within minutes of Tower Hill Station, it is a perfect spot to escape to for a few minutes of peacefulness.
Free event.
Where: St Dunstan's Hill, London EC3R 5DD
Read the complete article on St Dunstan in the East – 8 Reasons to Visit this Serenity amongst Ruins.
---
1.3| Sky Garden London
Within 3 minutes of St Dunstan in the East, is Sky Garden, London. Famously known as the 'Walkie Talkie' for its unique shape, Sky Garden is the highest public green space, a world away from the hustle and bustle of the city below. You can visit the Sky Garden for free between 10:00 and 6:00 p.m. but you need to book your tickets online in advance.
Free event with prior booking.
Where: 20 Fenchurch Building, 1, Sky Garden Walk, London EC3M 8AF
Read the complete guide to Sky Garden and how to book your free tickets.
1.4 | All Hallows by the Tower Church
All Hallows by the Tower has a rich and long history, going way back to 675 AD. All Hallows lay claim as the oldest church in the City of London and tell the stories of more than 1300 years. Located next to the Tower of London, the church has cared for beheaded bodies over the years, including that of Thomas Moore. This quaint little church is worth a quick visit.
Free access.
Where: All Hallows by the Tower Church, Byward Street, London EC3R 5BJ
---
2 | Where to Eat
The area around the Tower of London is highly touristy. There are plenty of choices when it comes to food ranging from street food to high-end dining. Here are just a couple to stoke your interests:
2.1 | The Hung Drawn and Quartered
The Hung Drawn and Quartered is a historic pub and provides a glimpse into London's history. The somewhat grisly name of this pub relates to its location close by to the former public execution ground of Tower Hill. Its location provides a fantastic spot to rest weary feet after exploring the old city of London area. Delicious fun pub grub.
Dine-in Only
Where: 26-27 Great Tower St, London EC3R 5AQ
2.2 | The Glassrooms on the River
Offering a unique dining experience along the River next to the Tower of London, and panoramic views like none other, the Glassrooms on the River is an exclusive and intimate dining experience within a glass bauble where you could enjoy seasonal British cuisine. Available for summer 2022, from June to September. Prior booking is essential.
---
3 | Where to Stay
From budget hostels to apartments and high-end hotels, accommodations in London are literally unlimited!
3.1 | Millennium Hotels & Resorts
The superb hospitality and quality offered by the Millennium Hotels and Resorts in London is one I would highly recommend. Moreover, Millennium Hotels are centrally located and within easy access of London's transport network.
Browse Millennium Hotels & Resorts in London and book yourself a fabulous experience.
3.2 | Radisson Hotels
Take a look at the Radisson Hotels group. The Radisson Hotels chain offers accommodations ranging from upper upscale, mid-market, millennial lifestyle, hotels with a unique personality and story. They also have a chain of hotel accommodations suitable for business travellers.
Browse Radisson Hotels in London and book yourself a beautiful and memorable stay.
3.3 | Booking
As well, you could also run through booking dot com, a site I use and frequent for my searches on accommodations when I travel.
Browse a wide range of accommodations offered by Booking dot com to suit all budgets in the City of London
---
4 | Easy Day Trips from London
If you are a visitor to London, make time to visit some destinations away from London. You don't have to rent a car if you do not want to if you wish to see the highlights of rural England and the English countryside. You could easily hop onto a train or a coach and enjoy the journey and sights. Here are a few options for you:
4.1 | Dover Castle England
Dover Castle perched high above Dover Hill is a magnificent first line of defense and has a rich history. Home to secret bunkers, dug deep into the white cliffs, Dover Castle is well worth a trip.
Read the Complete article on the Mighty Dover Castle that has all the information you need to design your visit — how to get to Dover from London, where to get tickets to Dover Castle and what not to miss when visiting Dover Castle.
4.2 | Stonehenge Wiltshire
Hundreds of thousands of visitors make their way to see one of the most intriguing architecture in England — The Stonehenge. Visit the Stone Circle, Heel Stone, explore Stone Age life and enjoy the Wiltshire countryside. A visit to this prehistoric monument will have you captivated, wonder and perhaps wanting to learn more…
Read the complete guide to Stonehenge, its history and theories on how the monument came about along with travel tips.
4.3 | Hever Castle Kent
Experience 700 years of history of Hever Castle, which began as a humble country house in the 13th century belonging to the Boleyn family. The immaculate award winning gardens, the romantic double-moat along with the castle's rich history and association with the Tudors all make this destination a favourite to explore.
Read the complete guide to Hever Castle and related articles on a fascinating chapter of British history.
4.4 | Other Popular Day Trips
You may wish to peruse some of our best selling day tours from London.
---
finally…
The flowers were not in full bloom when I visited but the areas where they thrived was a pretty sight. I would encourage you to visit and experience the moat awash in spectacular colours, but to do so from mid July onwards. I look forward to returning in mid August for a dramatic and engaging experience.
Have fun experiencing Superbloom Tower of London.
---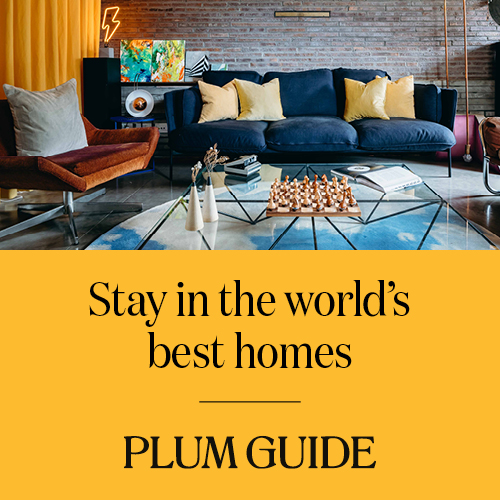 ---
BEST EUROPEAN CITIES DESTINATIONS
---
---
---
Don't fancy a DIY vacation? Hakuna matata! These guys are great at organising package holidays/vacations – take a look…
---
---
What's new
---
Pin 'Superbloom Tower of London' on Pinterest
---
Superbloom Tower of London first published at timelesstravelsteps.com
You may like to read other articles on London also
---
For the wanderlust in you
---
---
Pin this article on Pinterest!
---
I look forward to connecting with each of you
---